In this section you will find social media posts we like a lot.
So for you to know we can make beautiful things on a budget.
Here are some post we made for the well-known bitter Cynar (Camppari Group). The brief was to let people know three things:
​
- Cynar Original Recipe goes perfectly with grapefruit
- Cynar 70 has twice the strength that Cynar Original Recipe
- Cynar is fun
​
The campaign got (and is getting) a great deal of interactions between followers.
cynararg

We wanted to use "lit" in a caption, but we weren't sure how to.

#Cynar

, refreshingly honest.
cynararg

If your're not going out for a spin, you can stay in spinning.

#Cynar
cynararg

The ultimate proof that intelligent alien life exists.

#Cynar
cynararg

Drinking it is easy, holding your excitement is not.

#Cynar70 #SameFlavorDoubleStrength
cynararg

So delicious you'll have to come up with a new face expression.

#Cynar
cynararg
We had a perfect joke abour a that movie with a lord and a ring, but copyrights.
#Cynar
cynararg

Mix and flex.

#Cynar #SameFlavorDoubleStrength
cynararg

#Cynar

sounds good,

#Cynar70

sounds as good but way louder.
We had only a few seconds to show teenagers what Axe products do, that's not an easy task...but that was just half of the challenge: we had to entertain them.
The solution: short videos for YouTube pre-rolls that also work like a perfectly looped GIF in instagram.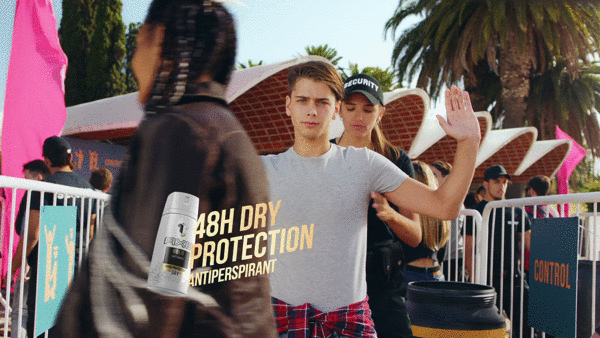 Everybody wishes you a happy new year. But what makes a new year happy? Twistos does not know what it should have, but it definetly knows what it shouldn't. So we made campaign to send everything we hate #ToTheTrash.
We all have a friend that returns the clothes we lend her a little bit different as it was.
#ToTheTrash
Send this situation
#ToTheTrash
before next year starts.
We all know his last connection. Send this cyber-pirate
#ToTheTrash.
Any examples out there?
This new year's eve we wish you people with no cold feet. Send them
#ToTheTrash
Who doesn't know a overprotective brother? Let's send him
#ToTheTrash
What about those Happy New Year's mail chain? Should we send them
#ToTheTrash
??
Hey you, I had it with you waking in me up with your late-night messages. Kiss kiss and
#ToTheTrash
Social media is a loudmouth. We know you have a loose like. Send this serial-liker
#ToTheTrash
We had to pay tribute to the biggest hockey player in Argentina: Luciana Aymar. Her nickname is Lucha (Battle or fight in spanish) so we came up with INFINIT BATTLE (Lucha ∞), a concept for to honor the best player in the history of Argentinian national women hockey team: LAS LEONAS (THE LIONESSES)
Thanks for fighting every Battle. Todays she says farewell, but she'll be a Lioness forever.

#LuchaInfinita
She's not saying goodbye without the cup in her hands. Let's help her get it one more time.

#LuchaInfinita
The semi-finals are right ahead. Let's help her make that distance shorter

#LuchaInfinita
Her infinite battle made The Lionesses an infinite team.
#LuchaInfinita